Join our team!! Company and Owner/Operators are welcome.  Dick Irvin Inc. is a driver oriented company.  We are extremely flexible with our driver's schedules. We offer many work schedules to accommodate our drivers:  5/2, 10/3, 14/5, seasonal.  We work to balance our driver's work and personal time to meet their desired earnings potential. DII provides top tier pay and benefits.
We are focused on creating a driver orientated culture that promotes safety, provides exceptional service, and affords our drivers a variety of opportunities.
---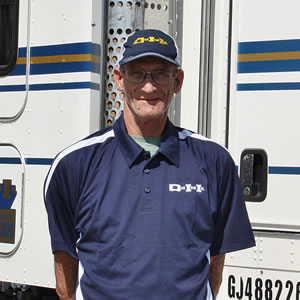 Testimonial from DII driver John Brandvold Jr.
"Each of us can accomplish a lot but as a team we can all be highly successful.  My heartfelt thanks to the management, staff, drivers mechanics, and lessors of Dick Irvin Inc. for making this the best job of my life.   I appreciate everyone's guidance and help in becoming a member of the finest team in the trucking industry."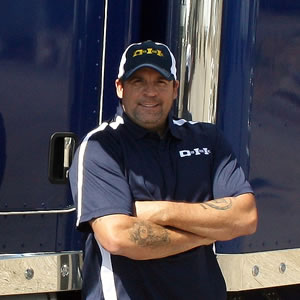 Testimonial for Owner/Operator Don Adair, Adair Transport 
"I've been trucking since 1988, I leased on with Dick Irvin Inc. over a decade ago.  The only regret I have is that I did not start trucking for DII earlier in my career. This company cares about its drivers and leased operators."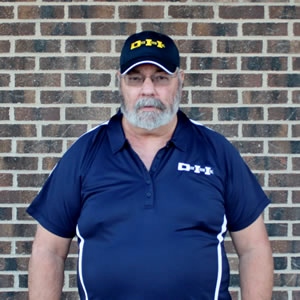 Testimonial from Dispatch Devern Hull
"With over 35 years of service with DII between driving and dispatching I enjoy coming to work everyday to lead a dispatch team that is the bridge between drivers and customers.  We pride ourselves with always doing what we say we are going to do.  Our goal is to provide the best customer service while always keeping our drivers' health, safety and family needs first and foremost.  Thanks to the ownership of DII for their forward thinking to make this the best place to pursue a career in the transportation industry."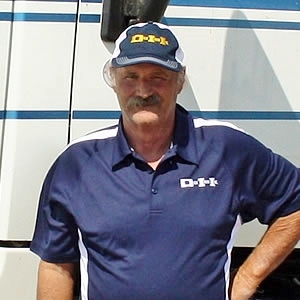 Testimonial from DII driver Larry Rentmeister
Coming Soon.
---
Minimum Driver Qualifications: for Company and Owner Operator Drivers
Be at least 21 years of age
Have a current, valid Class A commercial driver's license
Have a good driving record (no more than 3 moving violations in 3 years)
Be a U.S. citizen or be qualified to work in the U.S.
Successfully pass or possess a current DOT physical examination
Successfully pass a pre-employment drug screen
Be able to cross the Canadian and U.S. borders
Hazmat certified
Licensed to haul doubles and triples
Complete an application for employment that includes a current MVR
Owner/operator's tractor is preferred to be a model 2010 or newer with wheel base of 244" for set forward axle or 220" for a setback axle
Company Driver Incentives:
Sign on Bonus
DII pays 100% of Health and Dental Insurance for drivers and their immediate family members
401K 4% match with potential for 8% total match depending on company performance metrics
.43 per running odometer mile
Fuel bonus
Safety mileage bonus
$43.00/day subsistence pay
Average $13.00/hr. loading, unloading, and fueling
Short haul bonuses on loads less than 125 miles
Vacation pay for up to 5 weeks depending on tenure with the company
$22.50/month cellphone allowance
Owner Operator Driver Incentives
Compensation Structure For Our Valued Contractors:
82% of all revenue derived from the transportation assigned when Contractor furnishes both tractor and trailer.
72.5% of all revenue derived from the transportation assigned when Contractor furnishes the tractor and Carrier furnishes the trailer.
75% of all revenue derived from the transportation assigned when Contractor furnishes tractor, jackshaft, or blower and Carrier the trailer.
77.5% of all revenue derived from the transportation assigned per mile on foreign intermodal movements.
*Mileage based on AIK PC miler.
**Intermodal movement defined as shipment having prior or subsequent movement by rail, water, or air in railroad controlled containers or trailers.